Stripper Prices and Options
Male Stripper Pricing
One Striptainer (Exotic Dancer) = $250
The perfect choice for bachelorette parties! You get one sexy magic mike dancer who will strip down to his thong or briefs and give special attention to the guest of honor. Also our dancers can dance to the comfort level of your guests. It's your choice if you want him wild or mild!
This professional strip show lasts 30 to 45 minutes depending on participation from the guests. Fully nude is optional and depends on the dancer. We have fully nude options as well.
Two Strippers ($475)
Perfect for co-bachelor/bachelorette parties. Celebrate your wild night with a male and/or female stripper! If you want the strippers to interact or put on a show, simply request that ahead of time so we can match you with the perfect entertainers.
Discounts: 3 or more dancers (8% off)
Celebrities and High-profile Clients
We can create an exotic experience that is customized for our exclusive clientele.
Female Stripper Pricing
One Striptainer (Exotic Dancer) = $250
The best choice for bachelor parties! You get one sexy female stripper who will strip down to her panties (full nude is optional). She will do a striptease performance and seduce the guest of honor with lap dances. She will also entertain everyone else at the party with lap dances, dirty games, body shots, party tricks, jacuzzi and shower shows, the list goes on!. She can get even more wild (adult fantasy shows) if you like, just tip her. Remember, the bigger the bill, the bigger the thrill!
Fantasy Toy Show $500
When you want to really impress your friends then order a fantasy toy show and watch out strippers get X-rated before your very eyes! This option is interactive and sexy af. One girl will bring a variety of adult toys to use on herself (as well as another stripper if you choose the Girl on Girl Fantasy Show). All guests get to enjoy this private show.
Girl on Girl Lesbian Fantasy Show $800
A very popular choice for bachelor parties. We have girls who are porn stars, onlyfans stars and some who are just plain horny and like to perform! We will make sure we provide you with two girls who are very comfortable with each and like to play 😉 This private show is insane and you won't find it at the strip club. All guests can watch this show.
Ballers Package $2000
This package is perfect for those who want a high-level elite experience. You get two (2) sexy servers, two (2) strippers and a Girl on Girl Lesbian Fantasy Show! This package is perfect for executives, celebrities, professional athletes, and anyone who wants the best VIP service we can provide.
LEARN MORE
Party Lights really help to get the mood right. And best of all, you get to KEEP the lights so you can keep on partying! (party lights may vary in size, shape and brand)
+ $40
LEARN MORE
Looking to grab some grub but don't want to pay for a cab to pick it up? Have our sexy Striptainer deliver it to you in style! Foods can include cake, pizza, cupcakes, pancakes, you name it. And we can deliver any type of drink that's non-alcoholic.
+ $50
LEARN MORE
When you want a second dancer but are on a budget and not picky, we will send you a second dancer that is a "rookie". A rookie is someone who has passed all of our tests but hasn't danced at a party by himself so this would be the chance for you to break him or her in!
+$200
LEARN MORE

The Full Monty Flash Ending is guaranteed to give the guest of honor an ending they'll never forget! (applicable to male striptainers only)
+$60
LEARN MORE
The Full Monty Flash Dance is when you want the Striptainer to not only flash the guest of honor, but give the whole party a chance to see what he working with! (applicable to male striptainers only)
+$125
LEARN MORE
The Full Monty Shower Ending is when you want the Striptainer to do a sexy teasing shower performance with a wild ending! (optional, available for male striptainers only)
+$250
LEARN MORE
Can't make it to the strip club or get a private stripper to come to you to entertain at your party?
Get the next best thing.. a Virtual Stripper Party!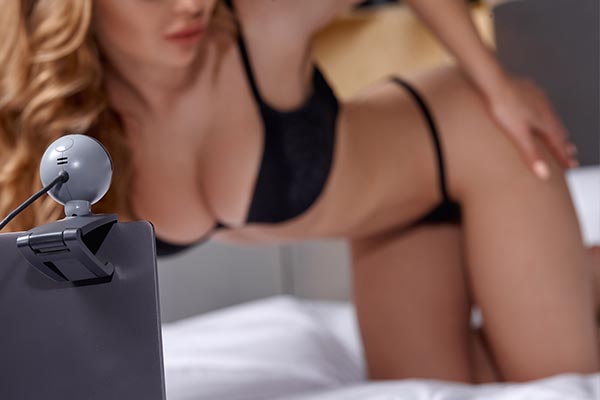 LEARN MORE
Our Sexy Servers (aka Lorem Servo) are booked by the hour and can make and serve drinks while entertaining everyone at the party. This is perfect option for guests who are shy… or for fiancés who are against hiring a stripper.
A female sexy server can make and serves cocktails. They can be dressed in lingerie, bikini, or just pasties. We also have options for topless or fully nude). Our servers are recommended for for poker parties, draft parties, birthday/bachelor/divorce parties, etc.
A buff butler can make and server drinks while hosting a variety of party games. Games such as "Never have I ever", "Memories", "10 Spankings", etc.
Visit our website to learn more about how to book a buff butler or sexy server!