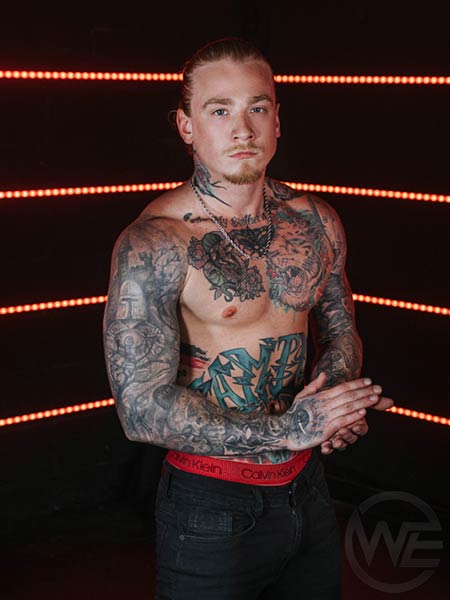 My Stats
Height: 5' 10"
Weight: 170
Hair: Blonde
Eyes: Blue
Ethnicity: Caucasian
Location: Las Vegas, NV
Languages Spoken: English
Biography
What's up! I'm Charm and I was born in Germany and have lived in Boston and Los Angeles, and now I'm in Las Vegas.
I've had many jobs – tattoo artist, cook, construction worker, and dancer.
I love exercise and spending time with my dog. I love to hike. I snowboard, longboard, snowmobile and travel.
How would you describe your personality?
Laid-back, respectful, easygoing, funny, entertaining, and mature.
Why should someone choose you for a Fantasy Date?
Raised in a very strong female lead household, I was taught to always treat a woman with the utmost respect and chivalry. Opening doors, pulling out chairs, pumping the gas, but even more so, a genuine and interesting person to have great conversations with. Priding myself in making a woman feel comfortable, beautiful and appreciated.
Book Your Striptainer Today!